POSTPONED UNTIL AUGUST 2021 DUE TO THE PANDEMIC
Appalachia Summer Immersion Trip
Laudato Si - Connecting the Local and Global
August 2021
The Dwelling Place Monastery
150 Mt. Tabor Rd.
Martin, KY 41649
"What do orange water, coal dust and American chestnut tree seedlings have to do with Pope Francis' Encyclical Letter Laudato Si ? Join us from August 3 - 6 on our annual immersion trip / pilgrimage to the holy land of Appalachia to find out. We spend 4 days in the eastern Kentucky region of Appalachia learning about the natural and human ecology there, including the effects of extraction industries on the land and the people. We'll also meet and learn from those local grass roots activists who work to restore the health of God's creation.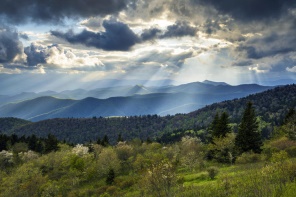 Immersion Trip includes:
Pre-trip orientation

On-site introduction to the cultural, economic, and spiritual realities in Appalachia from leaders of the community

Areas demonstrating the effects of mining, and mining reclamation

Practical simplicity: living off of the grid

Opportunities to learn from community redevelopment projects

Visit to a church inspired health clinic which treats the uninsured of the region

Post trip debriefing and reflection
Estimated costs: $500.00 - includes room, breakfasts, lunches and transportation. Dinners are the responsibility of the participants. We will begin the trip in Lexington, KY and travel through the nearby Appalachian region. Participants are responsible for their travel to and from Lexington, KY.
To learn more about Maryknoll's Immersion Program of discovery and encounter, be sure to watch our video and read reflections from others at https://www.maryknoll.us/home/mission-trips
For general information regarding Maryknoll immersion trips including the requirements to participate and what will be expected if you application is accepted visit:
Immersion Trip Participation Requirements
For more information contact:
Deacon Paul Bork | Maryknoll Fathers and Brothers | pbork@maryknoll.org or 716-796-8919
---